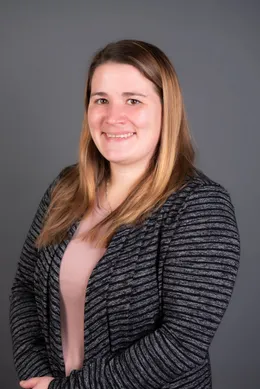 Rebecca Liebermann is a Licensed Professional Counselor who specializes in working with youth and adolescents. Becky has been working in the mental health field since 2015. She began her career at Indian Oaks Academy, a residential treatment center for youth with behavioral and mental health disabilities. Becky has experience working with trauma, anxiety, depression, bipolar disorders, and many others. Becky utilizes several different therapeutic techniques such as CBT, DBT, Psycho education, Solution Focused, and Art Therapy. Becky graduated with her Master's degree in Clinical Counseling from Lewis University in 2015.

We all struggle with feeling overwhelmed, anxious, frustrated, disconnected, or sad. Therapy is a way to understand ourselves and relieve the negative thoughts. I have a passion for helping others relieve these pains and difficulties in life, while setting positive goals for the future. I have experience working with children, teens, young adults, and families. Each session is tailored to the persons individual needs using different therapeutic techniques to assist with understanding the difficult feelings and emotions.

Each session is personally geared towards goals set by the client. I encourage clients to discuss different learning styles and ways to improve their experience while working on themselves. I have experience working with trauma, anxiety, depression, self-harm, behavioral disorders, and crisis.
I enjoy talking to potential clients while discussing and creating a plan to reach goals. Please feel free to reach out to me if you have any questions.
Rebecca Liebermann sees clients at Crossroads' Morris location Monday-Thursday.